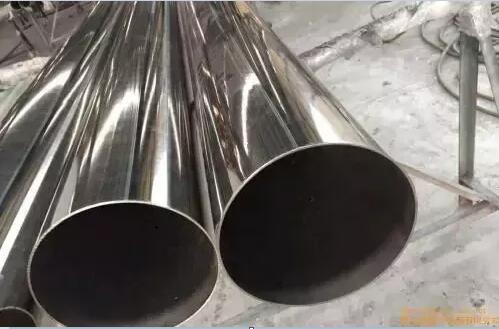 316L Decoration Stainless Steel Tube
316L stainless steel decorative pipe belongs to industrial materials. The products are widely used in chemical industry, construction, bridge, aerospace, mechanical hardware, medical treatment, decoration, medical fitness supplies, furniture, tableware manufacturing, liquid transportation, automobile manufacturing, water supply and other industries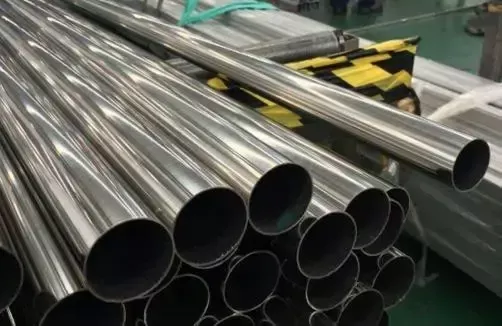 316L welded stainless steel tube
316L stainless steel welded pipe is a kind of hollow long circular steel, which is widely used in petroleum, chemical, medical, food, light industry, mechanical instruments and other industrial transportation pipelines and mechanical structural components. In addition, when the bending and torsional strength are the same, the weight is lighter, so it is also widely used in manufacturing mechanical parts and engineering structures. It is also often used in the production of conventional weapons, barrels, shells, etc.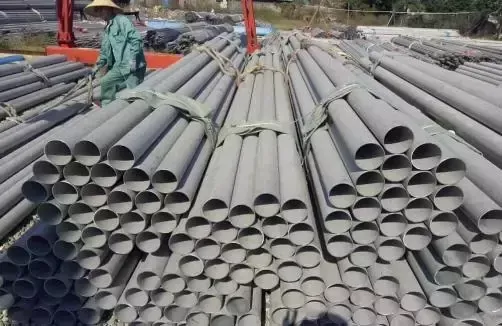 316L Seamless Stainless Steel Tube
316L Stainless steel seamless pipe is a kind of long steel with hollow section and no joint around it.The process of this product determines its limited performance. Generally, the precision of seamless steel tube is low: uneven wall thickness, low brightness inside and outside the tube, high cost of length fixing, and there are pits and black spots on the inside and outside surface which are not easy to remove; its detection and shaping must be off-line processed. Therefore, it embodies its superiority in high pressure, high strength and mechanical structure materials.
Widely used in petroleum, chemical, medical, food, light industry, mechanical instrumentation and other industrial transport pipelines and mechanical structural components. In addition, when the bending and torsional strength are the same, the weight is lighter, so it is also widely used in manufacturing mechanical parts and engineering structures. It is also often used in the production of conventional weapons, barrels, shells and so on
Chemical composition and Physical property
| | | | | | | | | | |
| --- | --- | --- | --- | --- | --- | --- | --- | --- | --- |
| Grade | C(%) | Si(%) | Mn(%) | Cr(%) | P(%) | S(%) | N(%) | Ni(%) | Cu(%) |
| 316L | ≤0.03 | ≤1.00 | ≤2.00 | 16.00-18.00 | ≤0.045 | ≤0.03 | ≤0.10 | 10-14 | --- |
| | | | |
| --- | --- | --- | --- |
| Grade | TS(Mpa) | YS(Mpa) | EL(%) |
| 316L | ≥485 | ≥170 | ≥30 |
Standard specifications for stainless steel pipe
Inch

DN

(mm)

OD

(mm)

SCH5S

SCH10S

SCH10

SCH20

SCH30

SCH40

SCH60

SCH80

SCH100

SCH120

--

1/8

DN6

10.3




1.24








1.73




2.42








1/4

DN8

13.7




1.65








2.24




3.02








3./8

DN10

17.1




1.65








2.31




3.2








1/2

DN15

21.3

1.65

2.11








2.77




3.73








3/4

DN20

26.7

1.65

2.11








2.87




3.91








1

DN25

33.4

1.65

2.77








3.38




4.55








1 1/4

DN32

42.2

1.65

2.77








3.56




4.85








1 1/2

DN40

48.3

1.65

2.77








3.68




5.05








2

DN50

60.3

1.65

2.77








3.91




5.54








2 1/2

DN65

73.0

2.11

3.05








5.16




7.01








3

DN80

88.9

2.11

3.05








5.49




7.62








3 1/2

DN90

101.6

2.11

3.05








5.74




8.08








4

DN100

114.3

2.11

3.05








6.02




8.58




11.13




5

DN125

141.3

2.77

3.4








6.55




9.53




12.7




6

DN150

168.3

2.77

3.4








7.11




10.97




14.27




8

DN200

219.1

2.77

3.76




6.35

7.04

8.18

10.31

12.7

15.09

18.26




10

DN250

273.1

3.40

4.19




6.35

7.8

9.27

12.7

15.09

18.26

21.44




12

DN300

323.9

3.96

4.57




6.35

8.38

10.31

14.27

17.48

21.44

25.4




14

DN350

355.5

3.96

4.78

6.35

7.92

9.53

11.13

15.09

19.05

23.83

27.79




----